Dog-Gone Groomin Mobile Grooming Salon
At DOG-GONE GROOMIN we offer a full service dog grooming experience. Our mobile grooming vans are fully self-contained pet spas equipped with everything your pet needs. We also provide electronic scheduling, invoice and billing options. In addition, we thoroughly clean and sterilize the grooming tools and van after each client to ensure a safe environment. Dog-Gone Groomin is an AKC S.A.F.E. Certified Salon.
Pricing
Book Service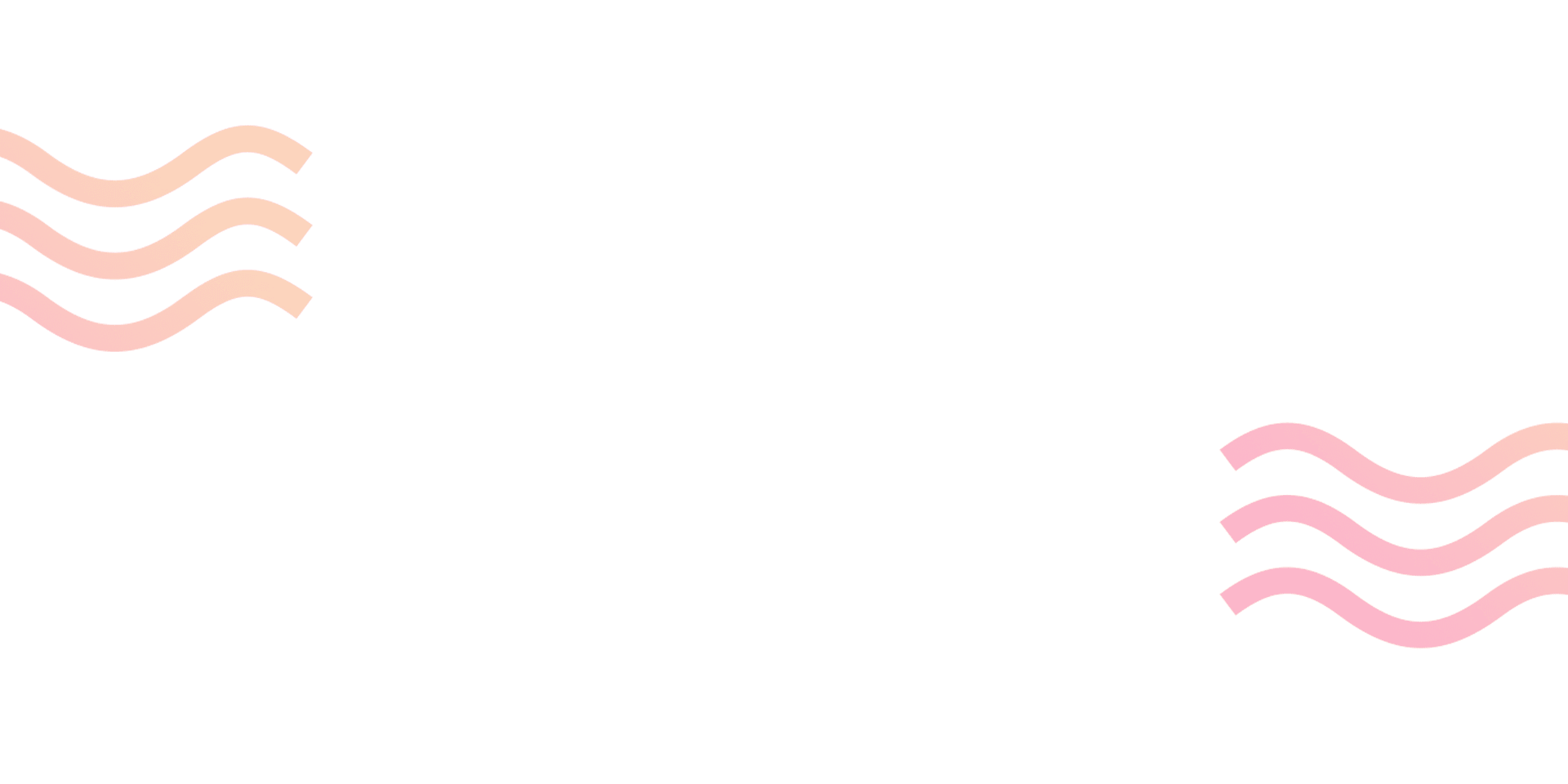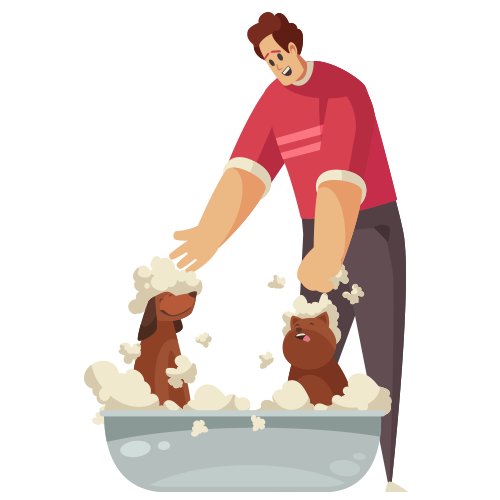 Our goal is to be the pet owner's best friend
Our goal at Dog-Gone Groomin is to offer the pet owner full-service, top quality pet care in an environment that is pet friendly and convenient. We are dedicated to showering your pet with the care and attention all loved ones deserve. Dog-Gone Groomin strives to accommodate all your needs and be that extra helping hand and loving friend in your pet's life.
As pet lovers, we understand the unique place our best friends hold in our hearts as companions, confidants and comforters. They are members of the family. When our pets are not with us, we want comfort from the knowledge that they are getting the same loving care and attention that we give them at home.
Discover why your friends and neighbors have been trusting us since 2010

Submit Request
Use our online system to enter your address and submit a request

Talk it Over
One of our staff will contact you to confirm pricing and availability

Circle Your Calendar
When the time comes for your dog's spa session, we'll show up promptly.

Relax!
Your pooch is about to be pampered in one of our mobile dog spas!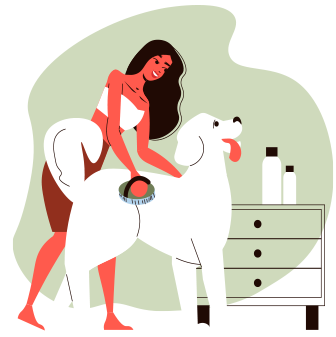 Washington County's Top Choice for Dog Grooming
Since 2010, we've been serving Hagerstown and surrounding communities with mobile pet grooming from our self contained vans – each customized to provide a complete grooming service for your dog. Our vans are fully equipped, state-of-the-art with everything needed to pamper your pup. We offer a luxury bath and trim service at your door, with emphasis on your dog's health, safety and comfort.
Your Choice for Dog Grooming
Have questions? Give us a call at 301-739-0867.

Peace of Mind
We offer the following advantages: a pet care consultation, use of safe products and procedures, no cage drying, no separation anxiety, and no car sickness.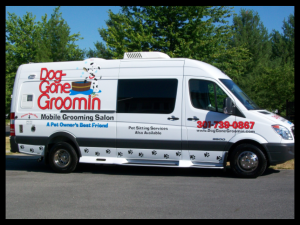 Outstanding Amenities
Each of our mobile doggy spas features climate control, hot and cold water for perfect bathing temperature, full-sized tub with Super Suds system, force dryers, a hydraulic table for larger breeds, central vacuum, and soothing music for your pup to enjoy.

About Us
Stash and Julie Nicodemus established Dog-Gone Groomin in 2010 and service the Hagerstown and surrounding areas. Dog-Gone Groomin is an AKC S.A.F.E. Certified Salon.
Stash Nicodemus – Stash has over 15 years experience in the pet care industry and specializes in large breed dog grooming. He handles all clients over 40lbs. Stash is an AKC S.A.F.E. Certified Groomer. In addition, he received his Professional Pet Grooming certification from Hagerstown Community College and is certified in Pet First Aid and Pet CPR.
Yorkshire Terrier

Toy Poodle

Shih-Tzu
Boxer

Pit Bull

Labrador Retriever

Australian Shepherd
Bernese Mountain Dog

Golden Retriever

Irish Setter
Great Dane

St. Bernard

Newfoundland
Doodles
Under 25lbs – $100 to $135

Cockapoo over 25lbs – $130 to $150

Goldendoodle/Labradoodle – $130 to $195

XL Doodles over 120lbs – $200 to $250
friendly, reliable & problem-free
Mobile pet care salons are the preferred choice of today's busy professionals. With today's hectic lifestyles it has become harder to meet all the family needs. We will ease your burden by providing the care you want and your pet deserves, in a fully equipped state of the art van at your home or office. Your pet will be groomed with exclusive time and attention.